Influential Republicans working to draft Jeb Bush into 2016 presidential race
LAS VEGAS — Many of the Republican Party's most powerful insiders and financiers have begun a behind-the-scenes campaign to draft former Florida governor Jeb Bush into the 2016 presidential race, courting him and his intimates and starting talks on fundraising strategy.
Concerned that the George Washington Bridge traffic scandal has damaged New Jersey Gov. Chris Christie's political standing and alarmed by the steady rise of Sen. Rand Paul (Ky.), prominent donors, conservative leaders and longtime operatives say they consider Bush the GOP's brightest hope to win back the White House.
Democrats will try to make Bruce Rauner the Mitt Romney of 2014. Will it work?
Republicans claim that Obama scrapped a missile defense plan to "appease" Putin. What really happened?
Bridget Anne Kelly has emerged as the central figure in New Jersey Gov. Chris Christie's bridge scandal. A new report that raises questions about her personal life has been blasted and has stirred a backlash.
Article Continues:
Bush's advisers insist that he is not actively exploring a candidacy and will not make a decision until at least the end of this year. But over the past few weeks, Bush has traveled the country delivering policy speeches, campaigning for Republicans ahead of the fall midterm elections, honing messages on income inequality and foreign policy, and cultivating ties with wealthy benefactors — all signals that he is considering a run.
Many if not most of 2012 GOP nominee Mitt Romney's major donors are reaching out to Bush and his confidants with phone calls, e-mails and invitations to meet, according to interviews with 30 senior Republicans.
One bundler estimated that the "vast majority" of Romney's top 100 donors would back Bush in a competitive nomination fight.
"He's the most desired candidate out there," said another bundler, Brian Ballard, who sat on the national finance committees for Romney in 2012 and John McCain in 2008. "Everybody that I know is excited about it."
But Bush, 61, would have serious vulnerabilities as a candidate.
Out of public office for seven years, he has struggled in some appearances and has had difficulty navigating the Republican Party's fault lines on immigration and other issues. A Bush candidacy also would test whether the nation still has a hangover from the George W. Bush administration.
On Thursday night, Bush was feted here at a VIP dinner held by Sheldon Adelson inside the billionaire casino magnate's airplane hangar. When one donor told Bush, "I hope you run for president in 2016," the crowd of about 60 guests burst into applause, said a donor in attendance.
Bush also met privately with Adelson. One person with knowledge of the conversation said that the former governor was "very laid back and comfortable" and that they did not discuss the 2016 campaign.
Bush has been nurturing donor relationships for years. Earlier this month, he headlined a fundraiser for Virginia Senate candidate Ed Gillespie at former ambassador Al Hoffman's home in North Palm Beach, Fla. Private-equity manager Lewis M. Eisenberg and former ambassador Ned Siegel were among the heavy hitters in attendance.
And in July, investor Scott Kapnick threw a book party for Bush at his Manhattan apartment. About 100 leading GOP donors showed up.
Such events are a reminder that Bush, the son and brother of past presidents, could quickly activate a large national fundraising network if he runs.
He would enter a wide-open contest for the GOP nomination with other advantages, as well: deep ties to his party's establishment and evangelical wings, and a reputation as a reform-minded policy wonk.
Fluent in Spanish, Bush has credibility within the Hispanic community that could help broaden his coalition. He also has the gravitas many Republicans say is required to compete with former secretary of state Hillary Rodham Clinton, the Democrats' leading potential contender.
"Jeb has the capacity to bring the party together," said Fred Malek, a top Republican official who said he has been in regular contact with Bush.
For now, Bush's 2016 deliberations are limited to casual e-mails and chats with Sally Bradshaw, his longtime political counselor in Florida, and strategist Mike Murphy. He also is in contact with fundraiser Jack Oliver.
Bush's small travel entourage sometimes includes Josh Venable, a vice president at Bush's education foundation who serves on the side as Bush's liaison with big donors, and Kristy Campbell, a former Romney aide who is Bush's spokeswoman.
Bush often writes gracious thank-you notes to those urging him to run but takes care never to indicate whether he is moving toward a campaign.
"He is not in the middle of a formal process," Bradshaw said. "He is methodical, he is thoughtful, and he'll make a decision by the end of the year or the first quarter of next year."
Bush declined a request for an interview.
People close to him said a major concern about running is navigating today's messy spectacle of Twitter wars and super PAC attacks. In January, Bush said, "The decision will be based on 'Can I do it joyfully,' because I think we need to have candidates lift our spirits."
This year, Bush has campaigned for New Mexico Gov. Susana Martinez, Nevada Gov. Brian Sandoval, Sen. Lamar Alexander (Tenn.) and other Republicans. He also cut a television ad supporting David Jolly (R), who recently won a special congressional election in Florida.
In early May, Bush plans to headline a fundraiser in Jacksonville, Fla., featuring many of his long-standing patrons, to support South Carolina Gov. Nikki Haley (R).
Bush takes pains not to be seen contacting key Republicans from early-primary states, but in October, he asked a staff member for the cellphone number of Sen. Kelly Ayotte (N.H.). He called Ayotte to commend her for standing up to their party's conservative bloc during the federal government shutdown, people familiar with the conversation said.
[So JEB's a "conservative", flip flop moderate or RINO?]
Last month, Bush spoke in Southern California about income inequality, arguing that the problem is a lack of mobility and not the gulf between rich and poor. "This nation is experiencing a crisis of opportunity," he said, according to his prepared remarks.
Mark DeMoss, a former adviser to Romney who is well connected with evangelicals, said that he would help Bush — but that if Bush doesn't run, he will sit out the 2016 campaign.
"I think he is a talented, credible, thinking leader," DeMoss said. "The question is, how much appetite is there in the Republican Party and in the general electorate for that?"
In the past, Bush has decided against seeking national office. His wife, Columba, who was born in Mexico, shies away from the limelight.
Bush ran his last campaign in 2002, and during last year's rollout of his book, "Immigration Wars," his inconsistent position on a path to legalization revealed that he is politically rusty.
"It'd be a little odd to nominate someone who was last in office in 2006, who hasn't been politically involved at all, in any significant way, in the Obama years," said William Kristol, editor of the Weekly Standard, a conservative magazine.
Bush's vocal support for immigration reform and Common Core education standards — lightning-rod issues for tea party activists — could dog him in the GOP primaries.
He has taken small steps to assert his conservative bona fides. Last spring, Bush hosted a dozen high-profile conservatives, including writers for the Wall Street Journal's editorial page, at a dinner at Washington's Willard InterContinental Hotel, where he defended Common Core standards.
[Common Core is not a conservative platform but more like failed central planning indoctrination in public schools.]
And unlike Christie and Ohio Gov. John Kasich — two Republicans who agreed to expand Medicaid under President Obama's health-care law — Bush has spoken out against doing so.
In any campaign, Bush would have to grapple with the legacy of his brother George W. Bush and his unpopular wars.
[And of course the Carlyle (Defense) Group family government taxpayer funding connections to Poppy and the Bin Ladens exposed by Edward Snowden:
https://en.wikipedia.org/wiki/The_Carlyle_Group
https://en.wikipedia.org/wiki/Booz_Allen_Hamilton

]
A recent Washington Post-ABC News poll found that almost half of all Americans surveyed say they "definitely would not" vote for Jeb Bush for president:
http://abcn.ws/PbQQ21
"The 'Bush fatigue' question is always there," said former Mississippi governor Haley Barbour (R). "If his name was Jeb Brown instead of Jeb Bush, he'd be the front-runner."
Bush has not spoken much about foreign affairs, but at Thursday's speech to the Republican Jewish Coalition, he articulated a muscular if generic conservative foreign policy, participants said.
Bush is in regular touch with foreign policy thinkers such as former secretary of state Henry Kissinger, who said in an interview that he would be "delighted" if Bush ran — although Kissinger said he also likes Christie.
"He would be outstanding," Kissinger said of Bush. "He is someone who is experienced, moderate and thoughtful."
Romney invited Bush to attend his upcoming June donor policy conclave in Park City, Utah. Bush declined because of a scheduling conflict, according to an aide. Christie and Paul were at Romney's summit last year.
Although Christie intended to try to round up early support from Romney's donor base, most of those bundlers have deeper roots with Bush. Former ambassador Mel Sembler, one of Romney's national finance co-chairmen, has known Bush for decades. "He is a quality candidate, an excellent leader," Sembler said.
Strategists for other prospective candidates said they are growing nervous about Bush and fear that he could lock up the donor class. "He would take some of the oxygen out of the air," said David Carney, an ally of Texas Gov. Rick Perry (R).
A Bush candidacy also would pose a threat to Sen. Marco Rubio (Fla.), whose donor and political circles overlap with those of the former governor. Bush blessed Rubio's rise to the state House speakership, but their affiliation has since faded. Florida Republicans familiar with Rubio's thinking said he is moving forward with a campaign, betting that Bush will not run.
Former New Jersey governor Thomas H. Kean, who mentored a young Christie, acknowledged that Bush could block Christie's path as the establishment favorite.
"The Bush family has an enormous number of friends who would be liable to go back to a place where they have been before," Kean said.
Costa reported from Washington.
http://www.washingtonpost.com/politics/influential-republicans-working-to-draft-jeb-bush-into-2016-presidential-race/2014/03/29/11e33b06-b5f2-11e3-8cb6-284052554d74_story.html
In related religious freedom reporting, serious allegations were made ~
Jeb Bush Will Be U.S. President In 2016!

Keeping It All In The Drug King-Pin Family

The Bush family is synonymous with drug trafficking, both legal and illegal
Hat tip to dc for updating link blocked by YouTube:
The OxyContin Express from Muck Media on Vimeo.
Peabody Award Winner
http://bit.ly/1ofFkCK 47:12
Bill and Hillary are both sleazy lawyers. I don't hate anybody, but those two have done untold evil to our country. [Exported Loral missile guidance and other strategic high tech to China and took clean coal off the free market for Lippo Riady Indonesia.] I am a Christian for honest government. I wanted to go vomit when I recently read that Hillary Clinton is getting involved with foreign nations to prevent child kidnapping. What a perfect cover for sex-trafficking and DynCorp! I don't trust these people as far as I can see! Goldman Sachs Caught Investing In Sex-Trafficking Ring (Mitt Romney's wife (Mormon) invested too). Anything the occult-driven elite get involved with is for alternative selfish reasons. Don't make the mistake of thinking that a group of people who cold-heartedly murdered one and a half million Iraqis are sweet people. They didn't hesitate to kill 2,745 Americans on 911 (half of the bodies are still missing, lost in the Trade Tower rubble). The global elite are evil beyond our imagination. They killed 20,000,000 people in World War I to make themselves filthy rich and form The League Of Nations. They killed another 50,000,000 in World War II to form their United Nations. Life means NOTHING to them. If they get their way, the world population will decrease from 6,800,000,000 to 500,000,000 by 2050.

They want control and power. Vince Foster was murdered for trying to expose the Clintons. When he was found dead, all of the White Water scandal files incriminating the Clintons were gone! They paid off his wife to say it was suicide. Yeah, right! Just like Gary Webb and Nancy Schafer were also said to have committed suicide. No way! These people are wicked criminals, hell-bent on committing evil to get their way. I may end up dead too for typing this article, but I fear God, not man. I may be wrong about Jeb Bush becoming our next President, but if he runs HE WILL WIN!!! No ifs, ands or buts about it... HE WILL WIN!

Over

1,710 architectural and engineering professionals and 15,396 other supporters including A&E students have signed the petition demanding of Congress a truly independent investigation.

"Ignorance may be bliss, but it certainly is not freedom, except in the minds of those who prefer darkness to light, and chains to liberty."
—Robert Hugh Benson, Intellectual Slavery
"We have allowed our nation to be over taxed and over regulated and overrun by bureaucrats, the founders would be ashamed of us for what we're putting up with." —Dr. Ron Paul
We've had a Democrat President now for two terms, so our next U.S. President in 2016 WILL BE a Republican. That's how the fraudulent political system works. Like China, we have two factions of one party, most people just don't realize it. Stupid people are easily led astray. Democrat and Republican are two separate legs walking in the SAME direction on a New World Order. The illusion of choice between parties for the voter is a massive fraud. Despite all the public mudslinging and nastiness leading up to election time, both parties have been pushing the exact SAME evil agendas for the past 50 years. Most Christians vote Republican on the illusion of morality, but it's all a fraud.
Former President George H. Bush and his sons are members of The Bohemian Grove (a Satan worshipping homosexual club just north of San Francisco). Reagan and Bush Sr. were caught in the Boys Town molesting scandal run out of Nebraska. Little boys were flown to Washington and raped. Reagan and Bush Sr. were implicated. DynCorp was recently busted for child-sex-trafficking for the U.S. government and military. Congresswoman Cynthia McKinney spoke out.

The photo to the left shows former President George W. Bush and his gay lover, Jeff Gannon. White House logs furnished by the Secret Service show that fake reporter Jeff Gannon (aka, James Guckert) stayed overnight at the White House on many occasions (even when press conferences or briefings were not scheduled). The records reveal that the White House is a Gay Roach Motel, that is, roaches check in but they don't check out! Former President Richard Nixon admitted the homosexual nature of Bohemian Grove. Many people don't realize that Hollywood and elite politicians are saturated with homosexuals and pedophiles. Satan-serving sex perverts have taken control over our nation. TV is so perverted because they want you to become perverted too, so they won't seem so wicked; and moreover, so you'll stop CARING and they can strip away your family, marriage, money, home and rights, all in the name of building a New World Order. ORDER OUT OF CHAOS!

The Bushes, Clintons and Soetero Obamas are all in bed together in evil. They don't want to shortchange themselves by bringing in an outsider. By keeping it all in the family, they get a lot more done quickly because they understand each other and fully grasp what they're trying to accomplish. These people are evil.

According to retired FBI agent Gary Aldrich, in his book, Unlimited Access: An FBI Agent Inside the Clinton White House, pg. 105-106, when First Lady Hillary Clinton was in charge of the White House Christmas tree, her idea of festive ornaments included crack pipes, condoms and various sex toys. Hillary Clinton is of the Devil.
Ronald Reagan (aka "Rainbow Ronnie" in Hollywood, made gay porn underground films according to an FBI agent) was one of the most evil Presidents in American history. The corrupt mainstream news media whitewash evil men, honoring the wicked.
Proverbs 26:1, "As snow in summer, and as rain in harvest, so honour is not seemly for a fool." Proverbs 26:8, "As he that bindeth a stone in a sling, so is he that giveth honour to a fool."
It's sick to hear Jeb Bush praising his brother's accomplishments as former U.S. President. Over a million Americans or Iraqis are dead! America was lied into war. The Bush administration not only had prior knowledge of the 911 attacks, they orchestrated it all. Don't ever forget those 200 people that jumped. Bush is so arrogant that he laughs about his lies. These people have dark souls filled with greed, perversion, hatred and wickedness. By the way, Jeb Bush fought to keep The Oxycontin Express going, profiting billions with the drug companies. Due to public outcry by local sheriffs, lawsuits and international attention, the legal drug racket was shut down temporarily. Ladies and gentleman, opium (heroin) is a half-trillion-dollar-a-year business. Russia repeatedly requested for NATO to destroy the opium crops in Afghanistan, where 90% of the world's heroin is grown. Russia buries 70,000 heroin overdose victims each year. Even more disturbing is the kidnapping of farmers' sons and daughters to be sold as sex-slaves in Afghanistan. 'OPIUM' REAL REASON FOR AFGHANISTAN WAR (the White House lies never stop coming). U.S. troops are being exploited, paid as mercenaries to fight someone else's war. Our troops are being used to protect heroin farmers and thug warlord pedophile rings in Afghanistan...
I can almost 99% guarantee you that Jeb Bush WILL BE OUR NEXT U.S. PRESIDENT IN 2016. The reason why is because criminals have hi-jacked our nation. They've stolen The White House just as President John F. Kennedy warned days before he was assassinated. That's not the main reason they killed Kennedy; but rather, presidential directive 11110 dismantling the Federal Reserve's fraud. The first thing that Vice President Lyndon B. Johnson did after taking Kennedy's position was cancel directive 11110. Still, the Masonic powers behind America's subversion, the international banking cartel and the occult powers (spiritual wickedness in high places) wanted to silence Kennedy and make an example of him (which is why they killed him in broad daylight in a crowded place. They could have poisoned him. You can see the guards back away from the car just before Kennedy is assassinated.
[Malaysia or International Criminal Court in the Hague found recent Top British, Israel
and US Administration
Officials guilty of War Crimes.
Look what happened to Malaysian Flight MH370 with MSM distracting American
voters with false reporting during "March
Madness.":
http://bit.ly/1ofHOB7 , http://bit.ly/1rUNvDQ and http://bit.ly/1fDGyOY ]
Opium Brides

(heroin

& 7-year old girls taken in Afghanistan for pedophile global elite)

The Art Of Lying (the 2012 presidential debate is a contest of who's the best rotten liar!)

I've been suspecting that Jeb Bush would run for the Presidency for a long time. I read in July of 2012 that Jeb Bush wasn't really sure what he would do, but there was talk about a 2016 run for U.S. president. Well now it's getting real and frightening. You might as well vote for the Devil. Jeb Bush is NOT what he appears to be. I'm not privileged to any special information, nor do I have a crystal ball; but I do have a working brain and a desire to know THE TRUTH. Psalms 97:10 tells us as believers to HATE EVIL. The Bush crime family has quite a remarkable history. Drug trafficking has been going on for centuries...

Founded in 1823, the RUSSELL TRUST COMPANY superseded the Celano and Perkins families to become the dominant opium trafficking syndicate in North America. The shipping manifests from those days survived intact to make this claim solid. Russell's partners in this venture were those loyal to the Crown of ENGLAND, and this allegiance persists to this day with their descendants, who comprise what is known today as the EASTERN LIBERAL ESTABLISHMENT. Although there are more billionaires in AMERICA than in GREAT BRITAIN, the largest billionaires of AMERICA still cannot hold a candle to the largest billionaires of ENGLAND. The wealth of the Royal Family of GREAT BRITAIN and this Tory Whig group in AMERICA was all founded on the illegal opium trade from TURKEY to CHINA. Today nothing has facilitated the illegal narcotics trade as much as the phony drug war of the Reagan/Bush era. A dozen books name Theodore Shackley (who served as number two under George Bush in the CENTRAL INTELLIGENCE AGENCY) as the man who organized the opium trade in the Golden Triangle. Barry Seal, Contra cocaine, Mena, Arkansas---it all tempts one to speculate that maybe the Bush family never abandoned their interest in this most lucrative narcotics business.


http://bit.ly/1kdvMSA
I think there's a very likely chance that Hillary Clinton will become the first woman U.S. President in 2020 or 2024. They want to keep it all in the crime family. Bill Clinton, George W. Bush and Barack Obama have all been appointed to 8-year terms. Why change what's working? If the criminals have their man in power, why change him? Yet, I think it is highly likely that whoever becomes President in 2016 will only run 4 years, because they want Hillary in there. It's all disgusting and nauseating to see these low-life's in such high positions of power. Americans get the trashy leaders we deserve when we vote for them, their illusions and lies.

God has blessed our nation so much, but we praise evil bands like Motley Crue, U2 and Van Halen. No one has anything negative to say about Marilyn Manson, Gene Simmons (real name Chaim Witz) of Kiss, or satanic whores like Lady Gag, Miley Cyrus, Nicki Menaj or Katy Perry; but the media are saturated with hatred against Bible-preachers who preach with authority. The VALUES of America's youth were changed throughout the 1960s-1980's by television and Rock music psychological operations. Consequently, today's adults are Godless heathens with warped values. Instead of speaking out against the disgusting sins of abortion and homosexuality, people are accepting and praising them based upon confusion, lies and indifference. Feminism and homosexuality exist side-by-side. As women rise to power, God's authority is disregarded and abandoned in marriage, home and church. We brought evil upon ourselves!!! The New World Order will be monstrous!


Only God Knows The Future

I claim NO special insights into knowing the future, apart from the prophecies given to all men in the Word of God. Lord willing, if He tarries His return, I am 99% convinced that Jeb Bush is next in line to occupy The White House. This is the exact evil that former President John F. Kennedy warned us about days before the international banking cartel had him murdered for executive order 11110. My opinion on Jeb Bush becoming our next U.S. President is solely based upon recent news and history. It is quite obvious that the Clintons, Bushes and Obamas have a monopoly on The White House. By placing their own family members into office, it makes everything work a lot easier and they don't have to look over their shoulders. President John F. Kennedy was right when he warned that there was a plot to steal The White House.

The Bible teaches that NO Scripture is of any private interpretation, that is, I can't claim to have received something special from God in the Bible that you are not also privileged to find. 2nd Peter 1:20, "Knowing this first, that no prophecy of the scripture is of any private interpretation." God won't show me a truth, particularly prophecy (the future), that He's never shown anyone else. Bible prophecy is history written in advance. God has told us as His friends, born again Christians, His children, what He plans to do. We know the future. Amen! All of the prophecies in the Bible are for all believers. I say "believers" because, although God Authored the Bible to teach all men, showing them how to be saved (1st Corinthians 15:1-4; Galatians 3:26; John 3:16; John 3:21), most of the Bible cannot be understood without the Spirit of God that indwells every Christian
(Romans 8:9; 1st Corinthians 3:17-18).
You have the same Bible I do (hopefully you're using a King James Bible, otherwise you don't have a real Bible). God gave the Scriptures to all mankind. The Bible is amazing. God authored the Bible through men. 1st Corinthians 2:14 teaches that the natural (unsaved) man cannot understand spiritual things. So in this respect, God only wrote the Bible for the righteous, to guide them as a Lamp unto our feet (Psalms 119:105).
The Bible is our milk and nourishment as believers (1st Peter 2:2).

God determines who becomes the next leader, not men. Daniel 2:21, "And he changeth the times and the seasons: he removeth kings, and setteth up kings: he giveth wisdom unto the wise, and knowledge to them that know understanding."
The global elite think they are in control, but they are as pawns, taken by God in their own craftiness and earthly wisdom that is devilish. God lifts up righteous leaders for a righteous people; and allows the wicked to rise to power over a wicked people, as in the USA today. While running for office, George W. Bush once said that their family's pride knows no boundaries. God hates that kind of arrogant pride. Isaiah 13:11 teaches that God will one day punish the world for their wickedness and pride. Swelling, arrogant, sinful, pride leads to destruction. Proverbs 8:13, "The fear of the LORD is to hate evil: pride, and arrogancy, and the evil way, and the froward mouth, do I hate." Proverbs 29:23, "A man's pride shall bring him low: but honour shall uphold the humble in spirit."
Woe unto America as long as we continue to turn our backs against God and reject His truths. I have nothing against the Bush, Clinton or Soetero Obama families personally. I am simply a born-again Christian who loves my country and am awake to righteousness as a Christian. I CARE, which is the hallmark quality of being a Christian who's right with the Lord. I care about truth. I care about ethics. I care about preserving freedom and liberty. I care about how people treat others. I CARE! Everything that involves the Bush and Clinton families is corrupt, criminal and unholy. They are the puppets of the elusive Illuminati as they still exist today.

---
(John O'Neill murdered by globalists in 911 attacks)

---

NOTE: Gary Webb had two gunshot wounds to the head. Suicide? Yeah, right! The only way that a person can shoot them self TWICE with a shotgun in the head is if they miss the first time. Anyone with a brain knows that Gary Webb was murdered to silence him concerning the illegal drug-trafficking activities of the CIA.

In 2010 FOX NEWS reported that the U.S. government openly admitted to growing and protecting $500,000,000,000 street value worth of poppy seeds (heroin in Afghanistan). This is blatant exploitation of American troops being used as drug farmers in Afghanistan. Their excuse was that if the U.S. doesn't grow the heroin, the terrorists will instead. Oh boy!
[Taliban actually eradicated opium cultivation:
http://www.nytimes.com/2001/06/13/world/taliban-s-eradication-of-poppies-is-convulsing-
opium-market.html ]
---

What a joke that Senator John Kerry (a lifetime Skull and Bones druggie occult member) led an investigation into the CIA's involvement in illegal drug-smuggling. That's like the wolf investigating the disappearance of chickens from the hen house. 'Come on! What a whitewash! Not all Americans are stupid. It is tragic that so many MILLIONS of U.S. families have been torn apart and destroyed by illegal drugs, that many of our own U.S. government, military and law enforcement officials orchestrated.
God sees the blatant evil and no one will get away with anything (Matthew 12:36).

Even Russia asked in 2010 that the Afghanistan's poppy fields be destroyed, because 30,000 Russians are dying every year from Heroin-related deaths. NATO said no . . .
---
(Wake up you cowardly social Sunday churchgoers.
You are next! Like Nazi Germany.)
---
---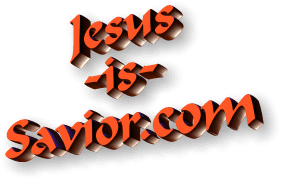 http://bit.ly/1h9CNQC
Regards,

Richard <Ricardo Carlos> Charles
Now voters may better appreciate why we are taking
on the responsibility of the Nevada Libertarian Party
nominated Common Sense Fresh Start Politics of
Prosperity Constitutional Campaign for
US Representative in Las Vegas District 1.
Join the campaign for Constitutional Government with more Justice, Life, Liberty, Peace and Prosperity for All.
Compra Los Documentos Fundadores EstadoUnidenses
en el Espanol, aqui':
https://www.createspace.com/4677401
http://www.amazon.com/dp/B00IX3Q5I2
http://www.amazon.com/Project-Fresh-Start-Politics-Prosperity/dp/149213452X
Get the campaign eBook here:
http://www.amazon.com/Project-Fresh-Start-Politics-Prosperity-ebook/dp/B00ENPP7WE
Register to vote Libertarian in Las Vegas here:
http://nvsos.gov/index.aspx?page=703
Tweet the campaign here:
https://twitter.com/RichardCharlesI
Support our Americans First Common Sense
Constitutional campaign here, $100 or less per election,
registered voters only, thanks: